Welcome to the


latest True Health e-newsletter, bringing you the latest news, recipes and product reviews! Below you will find our three main features discussing back to school immunity, the menopause and bone health. We also have some delicious brain boosting school recipes, advice on supplements for healthy eyes and we take a look at this year's Janey Love Platinum Award winners! Enjoy!

Editor, Chantelle Kelly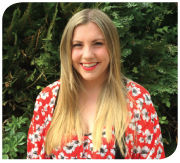 ---
Health Savvy September
Make sure your child starts the new school year on a healthy note. School uniforms, stationary and sports kits are usually at the forefront of parent's minds when preparing for another school year, but it's also important to consider the health of your little one. Nutrition not only supports their immune system, but can also help sustain their concentration levels … read more


---
Bones
We reveal our top tips for supporting bone health. Protecting your bone health may be easier than you think and it's incredibly important, especially as we get older. Bones play a vital role within the body; providing structure, anchoring muscles, storing calcium and protecting our organs. While it is important to build strong and healthy bones during childhood, it's crucial … read more
---
Managing Menopause
Going through the menopause? Discover how to manage symptoms naturally. Most women reach menopause between the ages of 45 and 55, but it can occur earlier in your 30s or early 40s or even later in your 60s. The symptoms vary for each individual, some women may only experience a few symptoms, and others experience none, while some go through … read more
---
Back to School Brain Boosting Dishes
Give your child or teenager a head start this autumn with a range of fabulous brain boosting dishes created by nutritionist Christine Bailey…

---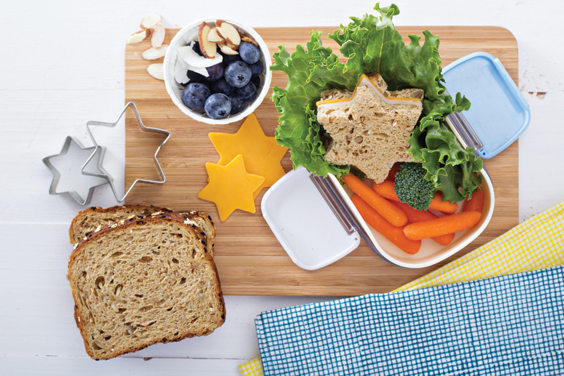 Back to School Nutrition Tips
As the summer holidays come to an end and the darker mornings and evenings set in it's a great opportunity to establish some new routines around nutrition to support concentration, focus and optimal immunity at the start of the new school term. With some planning and preparation factors such as a nutrient dense breakfast, quality packed lunch and blood sugar… read more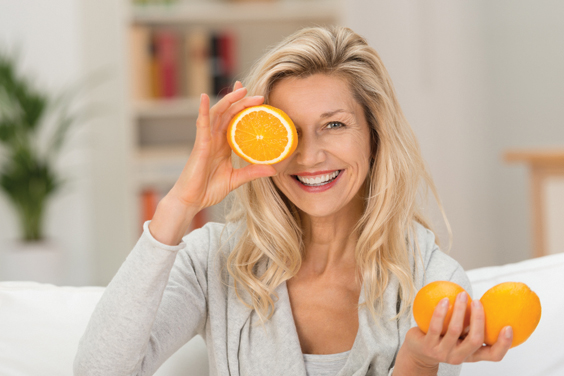 Supplements for Healthy Eyes
Sight is one of our most important senses, but it is easy to take it for granted until vision starts to go wrong. And it will. As we get older, eyesight invariably starts to fail as the long-sightedness of presbyopia sets in. Other eye conditions also become more common with increasing age, such as cataracts, glaucoma, macular degeneration and eye… read more
---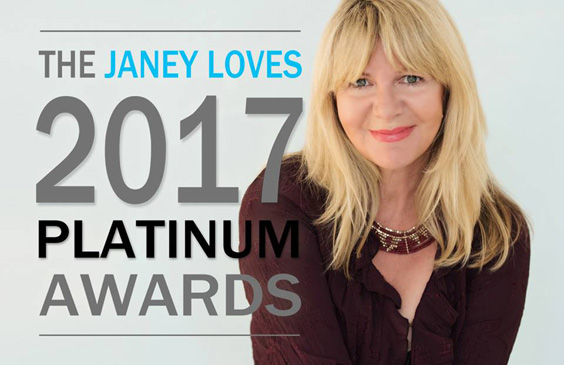 Janey Loves Platinum Awards
Janey Lee Grace announces the winners of this year's Janey Loves Platinum Awards. We are delighted to be announcing the winners of Janey Lee Grace's coveted Janey Loves Platinum Awards. The awards are presented for excellence and innovation in natural, organic or eco-friendly products, alternative treatments and therapies - and aim to recognise the very best in natural and organic products and services… read more
---
This Month's Top Picks...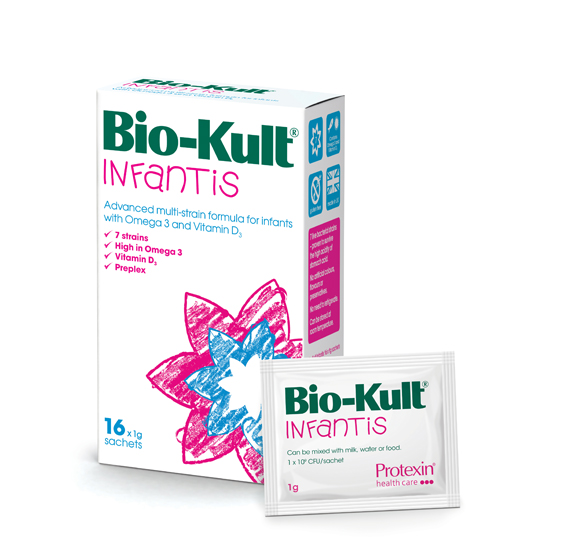 Back to School with Infantis
The new school year may cause parents to worry about the stresses and strains a new term can put on their children. Stress can upset the delicate balance of a child' gut microflora, depleting their immune system and cause symptoms such as stomach upsets and increase their susceptibility to colds and flu. Multi-strain live bacteria supplements such as Bio-Kult Infantis have been shown to significantly reduce the frequency and severity of common colds commonly picked up in play groups. Bio-Kult Infantis with 7 strains of live bacteria does not contain artificial colours, flavours or preservatives and does not need to be refrigerated... read more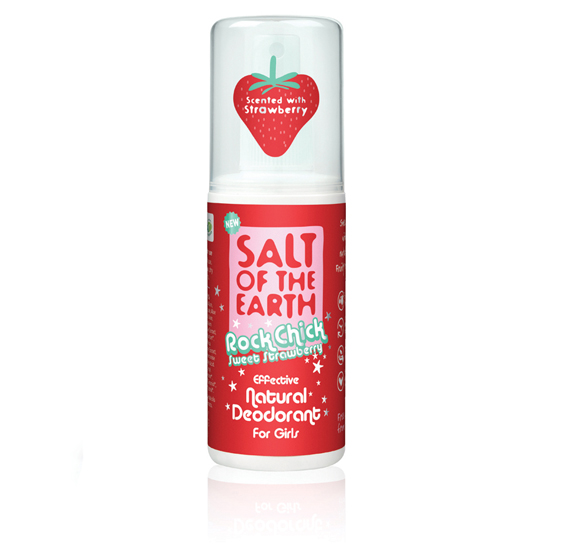 Rock Chick: Sweet Strawberry
For the younger members of your family, why not try Salt of the Earth's Rock Chick: Sweet Strawberry? This fun, brightly packaged natural deodorant spray, offers long-lasting protection from body odour, with a subtle fruity fragrance. Gentle on skin and suitable for ages 6+, Rock Chick inhibits the growth of odour-causing bacteria, without the use of harsh chemicals that block the skin's pores. Perfect for gym kits. Approved by the Vegetarian and Vegan Societies... read more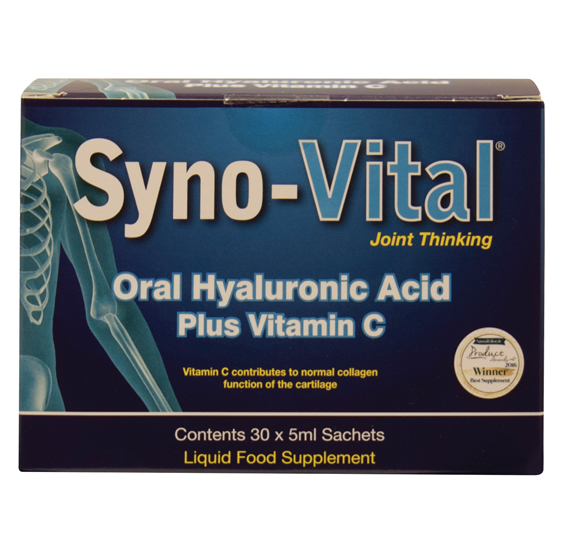 Try Syno-vital's NEW Joint thinking formula ...
Joint Thinking from Syno-vital Hyaluronic Acid now with added Vitamin C. Syno-Vital is a specialised form of high molecular weight liquid Hyaluronic Acid, now with added vitamin C. Our new 'Joint Thinking' formulation is readily absorbed by the body, the vitamin C contributes to normal collagen function of the cartilage. Hyaluronic Acid occurs naturally in the body and is most abundant in the connective tissue and concentrated in the synovial fluid in the joints where it can help to cushion the joints. As we get older, we produce less Hyaluronic Acid in the body and so taking a hyaluronic acid supplement may can help to top up those levels and ease joint problems. With its added vitamin C It is also found to be helpful to support the collagen in the skin. We are proud to have won Best Supplement 2016... read more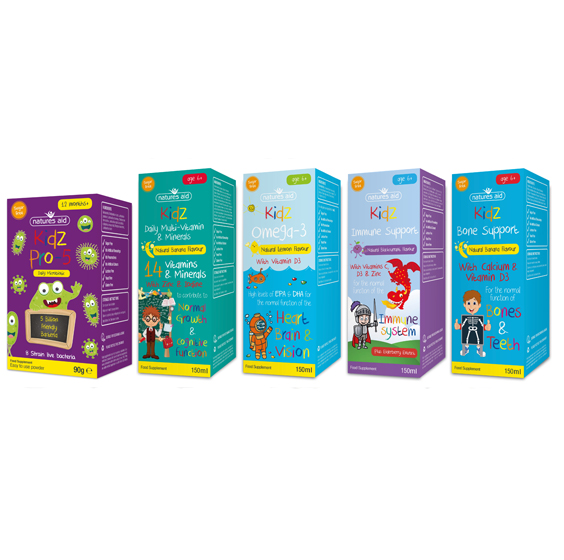 Natures Aid Kidz
Natures Aid® Kidz Range provides nutritional support for children aged six to twelve years. The range includes four liquids: Multi-Vitamin & Minerals for growth and cognitive function; Bone Support with calcium and vitamin D3; Immune Support with elderberry; and Omega-3 for the heart, brain and vision. It also includes PRO-5, a daily microbiotic for children over 12 months, which provides a guaranteed 5 billion friendly bacteria per serving. The range is 100% sugar free, and free from artificial flavours and colourings... read more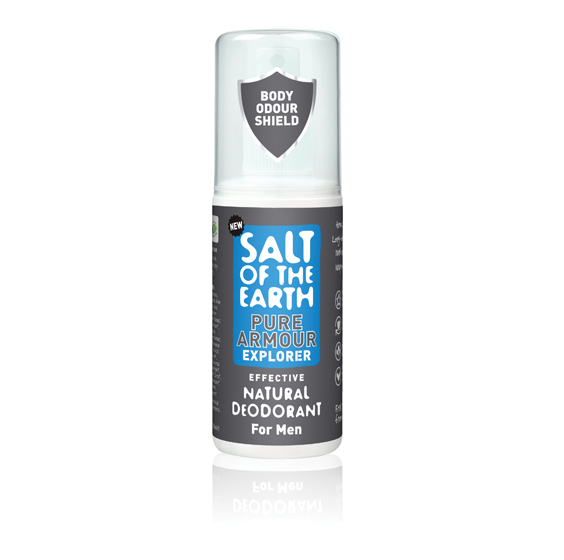 Pure Armour: Explorer
Kind on skin, tough on body odour! The award-winning Pure Armour: Explorer is Salt of the Earth's first scented natural deodorant spray for men. 100% natural, with a clean just washed fragrance, Pure Armour won't suffocate your pores like traditional antiperspirants, but inhibits the growth of odour-causing bacteria. No nasty chemicals, no white marks! Approved by the Vegetarian and Vegan Societies... read more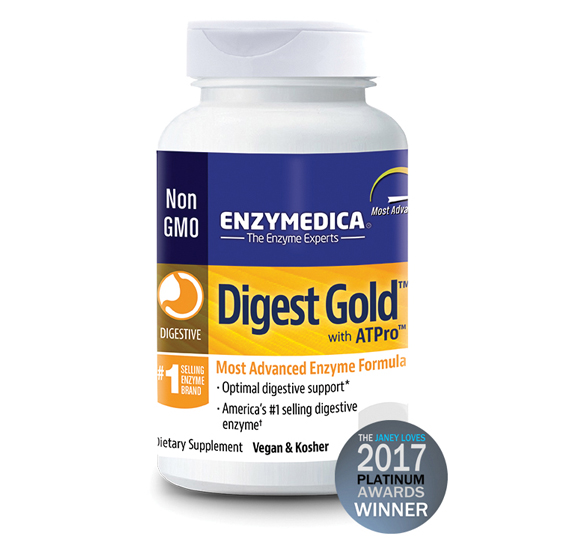 Go For Gold
Digest Gold represents the most effective enzyme formula on the market, with enzymes for protein, fat, carbohydrate and fibre digestion. One vegetarian capsule of Digest Gold per meal is typically sufficient to address common digestive complaints such as indigestion, wind, bloating and constipation. This best-selling digestive enzyme formula is also supercharged with ATPro™ technology, an exclusive combination of ATP, CoQ10, Magnesium Citrate and Alpha Lipoic Acid. These ingredients help to promote nutrient absorption, improve HCl availability and decrease the energy demand of your digestive processes. An all-round winner! www.enzymedica.co.uk FB: #EnzymedicaUK T: @EnzymedicaUK... read more
Honey Charcoal 3-1 Cleanse Scrub
This award-winning 100% natural facial mask is ultra-absorbent coconut charcoal clears pores of deep-dwelling toxins and dirt while the exfoliating gently, leaving your skin feeling smooth, soft and completely refreshed... read more