NATURAL ANTI-AGEING SKIN SOLUTIONS
Ageing is inevitable, but there are steps we can take to help prevent our skin from ageing prematurely and there are all-natural extracts which can lend a helping hand too. We've spoken to a number of natural skincare experts for their advice...read more
BENEFICIAL BACTERIA
When we hear the word bacteria, it generally conjures up negative connotations, but bacteria are particularly important when it comes to our health. Nutritional therapist Penny Shaw, brand quality manager at G&G Vitamins, explains...read more
BALANCE YOUR BLOOD SUGAR
High blood sugar levels can lead to a number of health issues and can have a negative impact on our weight, energy, mood, brain function and hormones. If blood sugar levels are too high in the short term it can lead to Type 2 diabetes, which can lead to serious health complications...read more
ENERGY BOOST!
The cold season's over. With its stodge and podge, less sunlight hours, it's a breath of fresh air to be seeing the sun and feeling like nature is waking up. So how can we make the most of this springtime energy charge...read more
HAVE YOU TRIED NOOTROPICS?
Nootropics is one of the fastest growing areas in nutritional medicine. Essentially, a nootropic is a 'smart' supplement that aims to improve your focus and ability to think straight. While a single nootropic is often helpful on its own, they are usually blended together in a brain 'stack', and taking them is known as 'stacking'...read more

This month's top picks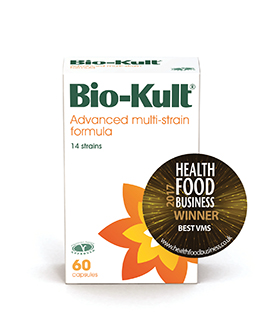 What's your gut feeling?
The immune system can often need some extra help to fight bugs, and illnesses. Up to 70% of our immune cells are located in the gut, and supported by a strong microflora. Therefore, one strategy to support the body's natural immunity in order to prevent initial infection and reduce the need for antibiotics ...read more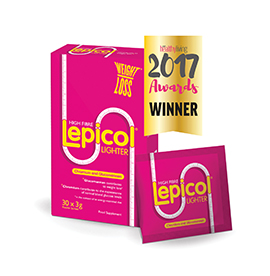 Live Life Lighter
Did you know that the bacteria in our guts can have a huge influence on what we crave and how much weight we gain? Lepicol Lighter is a multi-award winning, scientifically developed, natural food supplement which could assist your weight loss journey, containing glucomannan, which in the context of an energy...read more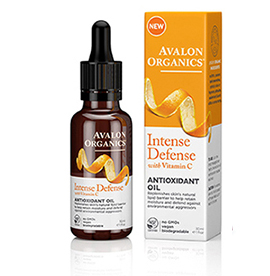 Intense Defense for Your Skin
Avalon Organics Intense Defense with Vitamin C Antioxidant Oil features a blend of Apricot, Raspberry and Argan Oil that absorbs quickly, reinforcing skin's natural lipid barrier, locking in moisture and protecting skin against environmental stressors...read more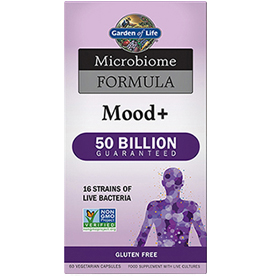 Probiotics Plus Mood Support
Garden of Life Microbiome Formula Mood+ 50 Billion CFU is a unique doctor formulated probiotic formula made with over 70% organic ingredients. Featuring clinically studied strains to support mood, L. helveticus R0052 and B. longum R0175, 350mg of organic ashwagandha and organic Alaskan blueberries for stress management...read more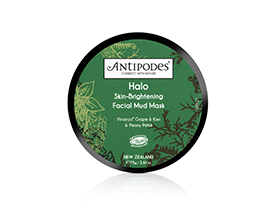 Skin Brightening Facial Mud Mask
Halo Skin-Brightening Facial Mud Mask deeply delivers skin-brightening extracts for instant light and lift. Help improve your skin's appearance with antioxidant compound Vinanza® Grape & Kiwi. Prized peony also contributes to a bright and luminous visage visage by addressing uneven tone...read more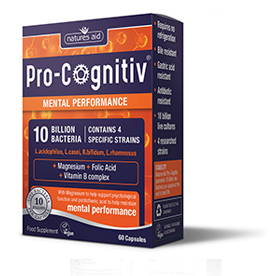 Pro-Cognitiv® (10 Billion Bacteria)
Pro-Cognitiv® is a daily complex formulated by Natures Aid nutritionists, based on the latest scientific research into the many benefits of supporting the Microbiome. Each capsule provides a guaranteed 10 billion bacteria, across 4 extensively researched strains: Lactobacillus acidophilus, Lactobacillus casei, Bifidobacteria bifidum and...read more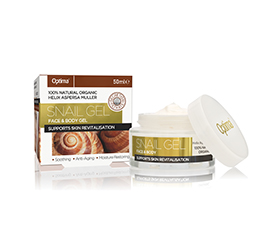 Optima Snail Gel
Optima Organic Snail Gel combines the anti-aging snail secretion Helix Aspersa Muller with a beautiful blend of natural extracts such as Aloe Vera Juice, Apple Fruit and Lemongrass Oil. The result is a truly innovative face and body moisturiser that hydrates and soothes to provide a natural, youthful glow...read more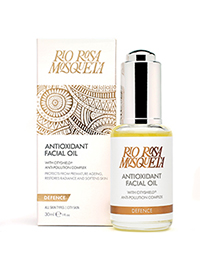 Rio Rosa Mosqueta Antioxidant Facial Oil
Latest addition to the 'No Nasties', Vegan-Friendly, Award-Winning Rio Rosa Mosqueta range of pure Chilean Rosehip Oil skincare products is the Antioxidant Facial Oil which contains a blend of 3 rich oils: Rosehip Seed, Cranberry Seed and Sacha Inchi...read more

Time to give your skin a fresh glow? Eat yourself beautiful with these nourishing dishes by nutritionist and chef Christine Bailey...