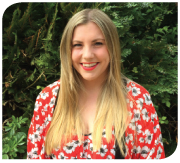 Editor, Chantelle Kelly


Welcome to the latest True Health e-newsletter, bringing you the latest news, recipes and product reviews! Below you will find our three main features discussing natural sleep remedies, brain boosting foods and weight control. We also have some delicious spring-themed recipes from nutritionist Christine Bailey, and expert advice on vitamin D and fish consumption. Enjoy!

---
Sleep Solutions
We discover the best natural remedies for a good nights sleep. Not getting enough sleep each night can be detrimental to our health and wellbeing. Sleep is vital for many of the body's processes, it supports healthy brain function and helps maintain our physical health too. In children and teenagers, it also helps support their growth and development. The harmful effects of sleep deficiency can occur instantly, but for… read more

---
Brain Boosters
We reveal the foods that boost brainpower and concentration. Are you doing what you can to nourish your brain? Making sure your brain is getting all the nutrients it needs can optimise your focus, concentration, memory, and even intelligence, both now and into old age. Nutritionist Cassandra Barns reveals her six favourite foods for boosting your brain: Salmon - Oily fish such as salmon are high in an omega-3 fatty… read more
---
Shape Up
Struggling to keep up your strict diet and exercise regime to help you squeeze back into your favourite jeans? Don't stress, we've asked the experts for their weight loss tricks and tips to help get us back on track. Decrease your waistline with vitamin D - Did you know that the sunshine supplement, vitamin D, could be linked to weight loss in obese and overweight people who are deficient in… read more
---
Spring Greens
Leafy greens are some of the healthiest foods to eat and spring is the perfect time to try something new. Nutritionist Christine Bailey shows you some delicious inventive healthy recipes to try.

---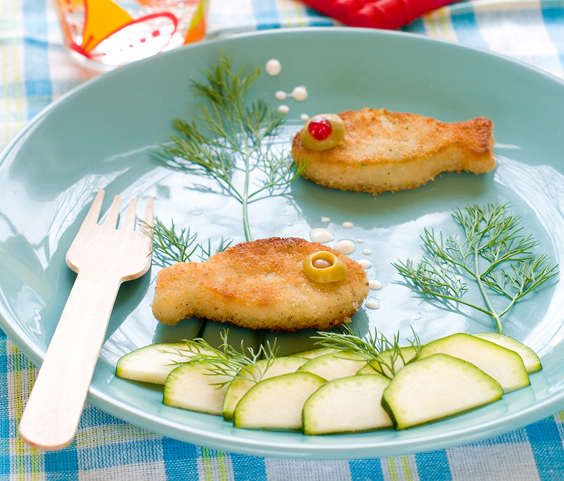 Why Children Should Eat Fish
The news about which foods are healthy and nutritious for us is constantly hitting the headlines. With concerns around escalating childhood obesity, tooth decay and chronic disease in children, understanding more about foods that have outstanding health benefits is beneficial. Eating fish regularly has been long regarded as… read more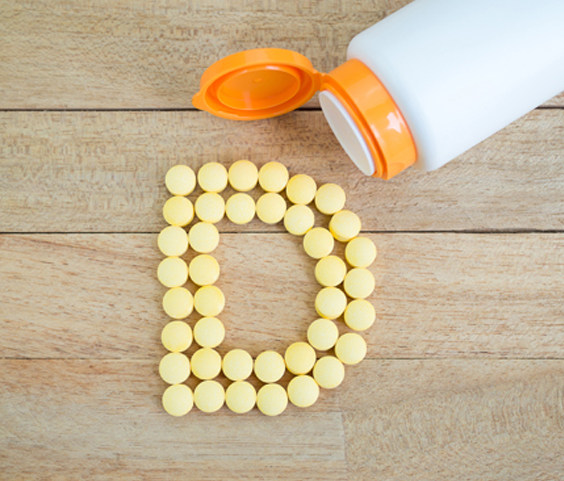 Why you may need more Vitamin D3
Not that long ago, vitamin D was all about calcium absorption and maintaining strong bones. Researchers now realise that, as a hormone, it has many other vital functions in the body, including supporting immunity, circulatory, heart, brain and joint health. You can make vitamin D in your skin… read more
This Month's Top Picks...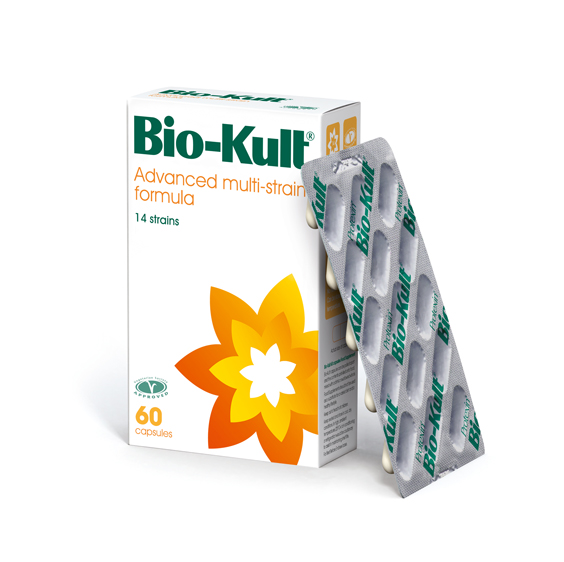 Trouble getting enough sleep?
It could be down to your gut. The gut is largely responsible for the production of the 'happy hormone' serotonin, which is needed to make the 'relaxation hormone', melatonin. Taking a multi-strain live bacteria supplement could boost the production of these hormones and potentially help to improve the body's natural circadian rhythms, and gut-brain communication leading to improved sleeping patterns. Bio-Kult is a scientifically developed, advanced multi-strain live bacteria formula containing 14 live bacterial cultures that complements the existing gut flora naturally present in a healthy person's digestive system... read more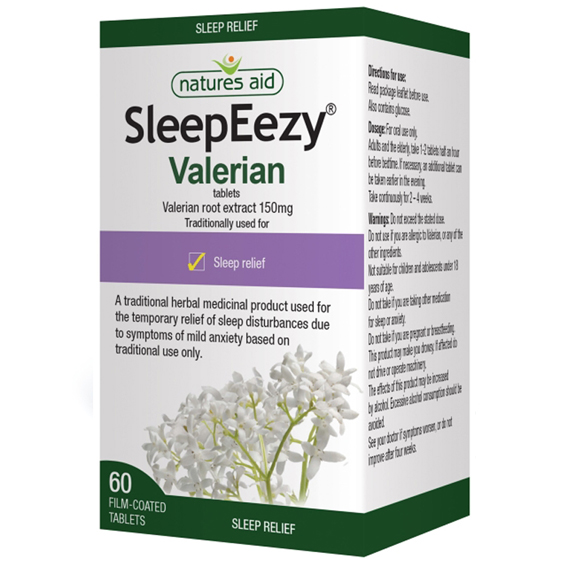 SleepEezy® - Valerian
Sleep Council surveys indicate that disturbed sleep affects half of the adult population - with one third of adults believing that lack of sleep interferes with their daily life. Natures Aid SleepEezy® is a traditional herbal medicinal product used for the temporary relief of sleep disturbances due to symptoms of mild anxiety - based on traditional use only. Each tablet contains the equivalent of 750-900mg Valerian Root, in dry extract form. Valerian is a plant known principally for its calming and sleep inducing effects, and subsequently is often referred to as nature's Valium. SleepEezy® 150mg – 60 Tablets – RRP: £8.95... read more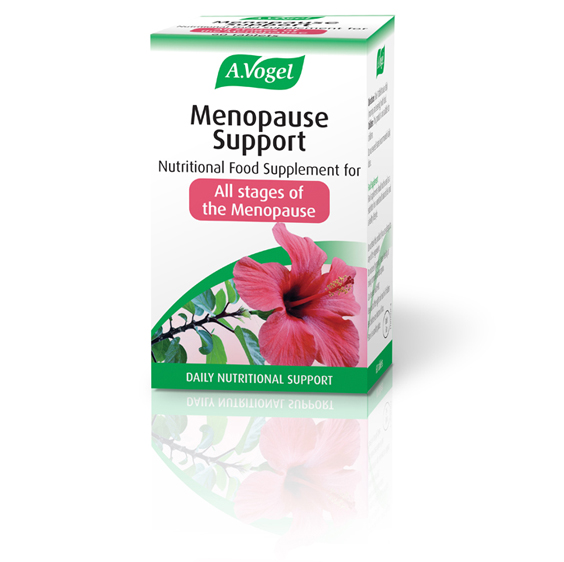 Support throughout the menopause
A.Vogel Menopause Support can be used to help you through all stages of the menopause. This unique formulation is obtained using an extract of fermented soya beans and provides 50mg of bioavailable phytoestrogenic soy isoflavones per day. It also contains magnesium (known to help with feelings such as tiredness and fatigue), hibiscus and vervain. Menopause Support 60 tabs £14.99... read more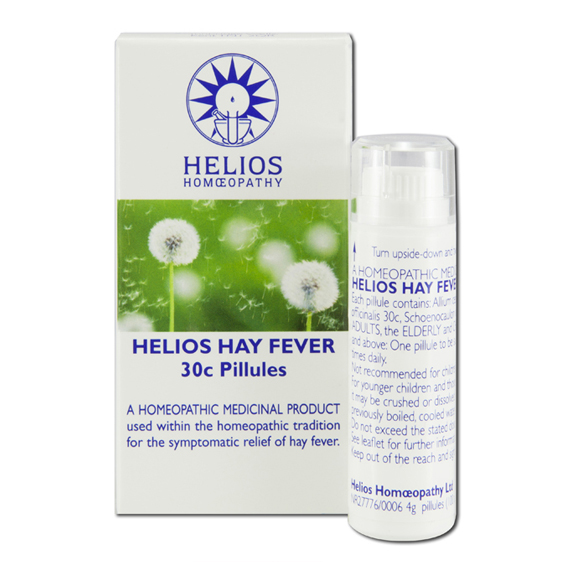 Natural relief from Hay Fever
Hay Fever is the cause of seasonal misery for nearly a quarter of the population in the UK. Helios Hay Fever forms part of our award winning range of combination remedies with indications. Three homeopathic remedies, Allium Cepa, Euphrasia and Sabadilla are combined to create a remedy with a long history of traditional use to bring safe, gentle and natural relief of typical hay fever symptoms without side effects. The remedy comes in lactose free, sucrose pill form, in our easy to use single dose dispenser. www.helios.co.uk, Tel: 01892 537254... read more